Going The Extra Mile For Your Next Roof
RCS Roofing & Sheet Metal in Denton, TX goes the extra mile to ensure our commercial roofing clients locally and all over Texas get a personalized, one-of-a-kind experience — one that is built on trust, ethics, reliability, convenience, communication, unrivaled knowledge, and always putting relationships above profits. We don't want to fix your roof and never hear from you again. We want to be your commercial roofer for life, someone you count on to have your business protected 365 days a year.
At RCS, you can expect:
Prompt, in-person consultations and inspections
A staff eager to answer all questions and concerns
Upfront and transparent processes from start to finish
Options that matter — no cookie-cutter solutions
Annual inspections
A one-stop-shop experience
A roofing company that is here to stay
Bottom line: we are dedicated to providing customer service that is second to none. We provide full consultations to explain all of your available options so that you can choose the roofing plan that's right for your business. On top of that, we work with you and adhere to your personal needs. We strive to save you both time and money by combining our use of roofing knowledge, the highest quality materials, and our dedication to delivering exceptional service. We will not leave the job until it is finished and you are satisfied.
---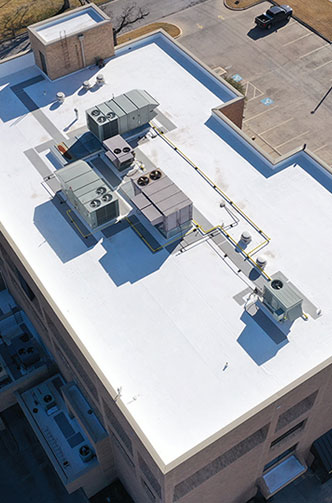 ---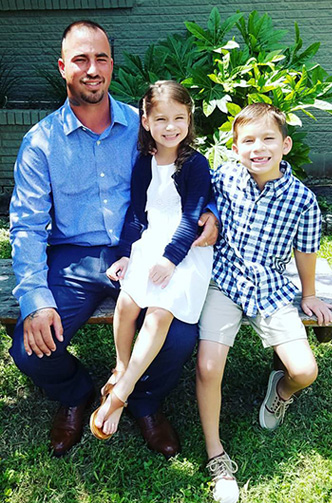 Meet Our Owner
My name is Rico Lara, and I own RCS Roofing & Sheet Metal. Though we have occasionally done business under different names over the years, RCS has been a recognizable and dedicated partner for commercial businesses state-wide for more than 10 years. My wife and I moved from Houston to North Texas in 2007, and I can't imagine building my family and business anywhere else.
I got my start in the roofing industry 16 years ago and was an installer for 10 years. I've had the privilege of rolling up my sleeves and being hands-on with anything and everything that has to do with installing, repairing, and maintaining quality Texas commercial and residential roofs. I worked for various roofers during that time and managed to learn a little something from all of them — including an intense desire to change the culture of the roofing industry toward being more transparent and customer-focused. With RCS, I humbly believe my team and I are setting a new standard in that regard.
On behalf of our entire team, thank you for visiting our web-site. We can't wait to meet you and tackle any of your roofing needs.
"EXTREMELY KNOWLEDGEABLE and Trustworthy"
"As a business owner, I deal with a lot of vendors. I will definitely recommend RCS Roofing to anyone in need of a new roof, repairs or maintenance. They are extremely knowledgeable about flat roofs too and installed one on my office building. Rico is friendly, easy to work with and knows what he is talking about. He will also help with needed communications back and forth with your insurance company. This is a trustworthy, professionally run business that I highly recommend to anyone in need of their services."
FRANK L.