Quality Roofing Repair And Replacement Services
Commercial Roofing
There's so much to be mindful of as a business owner in Texas, especially if you own a commercial or industrial building. The goal is to ensure that property is not only aesthetically inviting for customers who do business with you but is also safe and secure for you, your customers, your employees, and your assets. If your commercial roof has leaks, needs repair, or looks like it just got put through the wringer after a bad storm, ignoring the problem for any length of time can cost you everything you've worked hard for.
RCS Roofing & Sheet Metal in Denton, TX, specializes in commercial and industrial flat and low-slope roofing systems. With nearly two decades of experience, our team of commercial roofing experts understand how unique your building's needs are and can tailor a commercial roofing solution that is right for you.
Whether you have a new construction project for a local church or warehouse, or you need to replace an old or damaged roof on a restaurant, municipality, or retail business, we deliver superior results and meticulous attention to detail.
We handle any type of commercial roofing system, including:
Metal roofing
Concrete roofing
Single-ply roofing (TPO, PVC, EPDM)
Fluid applied roofing
Thermal roof coatings
Tar and gravel
Modified Bitumen roofing
Elastomeric roof coatings
---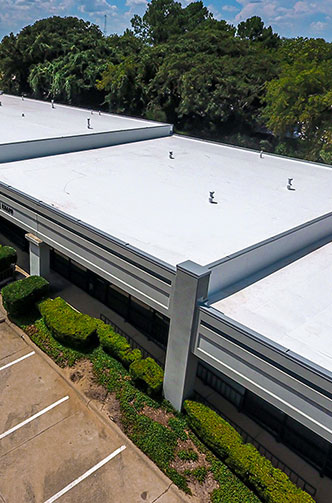 ---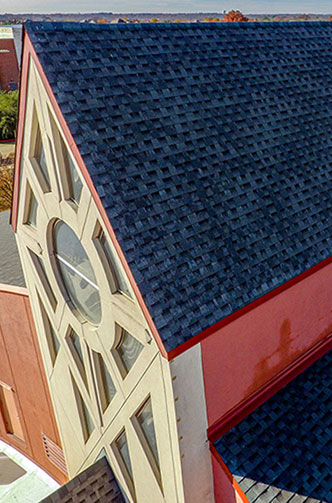 Commercial Roof Replacement
There could be a variety of reasons why you need a new commercial roof, from normal wear and tear to significant storm damage. In some cases, your commercial roof may have been improperly installed by a previous contractor. Having a safe and efficient commercial roof is your top priority as a business owner. Our budget-conscious team will inspect your roof for free, determine what the best options are, and what type of impact (if any) the roof replacement process will have on your business. We'll also address any of your concerns, provide a clear schedule, and ensure that the manufacturer completes a final inspection of our work and issues a warranty.
Commercial Roof Repair
Many times, the damage to your commercial roof doesn't require a full replacement. Small punctures and leaks, standing water due to blocked drains, and damaged flashing and pitch pans are smaller issues that can be fixed quickly. It is important for business owners and facility managers to be aware of anything out of the ordinary when it comes to their commercial roof, and then get the right commercial roofer involved as quickly as possible. RCS Roofing & Sheet Metal can also do a thermal camera inspection to identify and correct any unnoticed moisture intrusion, energy loss, and even unexpected hot spots. Bottom line: every commercial roof has its share of problems from time to time. When it happens to your business, it's good to know exactly which expert to call.
---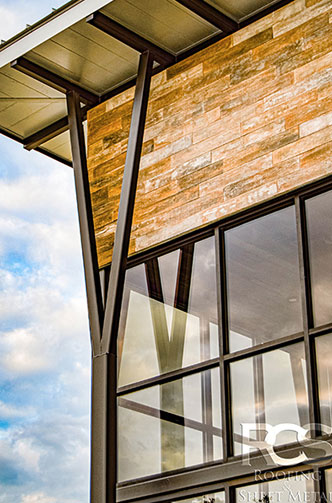 ---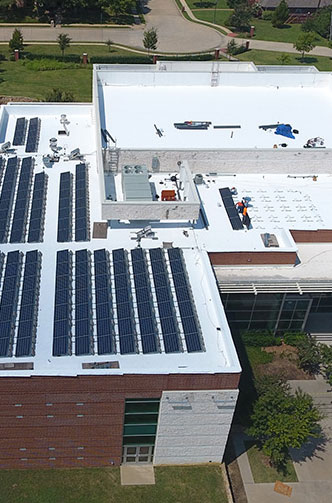 Commercial Roof Maintenance
If you don't have the time to inspect your roof or are afraid you won't notice potential problems on your own, you have nothing to lose by setting up a routine maintenance program with RCS Roofing & Sheet Metal. Having your commercial roof regularly inspected by a trained professional will go a long way in heading off potential problems before they create an even bigger mess. Even if we don't find anything wrong, you'll at least have the peace of mind necessary to continue running your business with pride.
Sheet Metal
Sheet metal can be an integral part of many Denton commercial roofing projects. Ironically, there aren't many commercial roofing companies in Texas that have these necessary materials on hand. Therefore, they end up contracting that piece of your project out to another company. Wouldn't it be nice to have a commercial roofing company that tackles this critical piece of your project, too?
RCS Roofing & Sheet Metal in Denton, TX, is that commercial roofer. Our sheet metal services include:
In-house sheet metal fabrication and installation
Custom fabrication for any building or property
Includes all gauges, finishes, and colors
---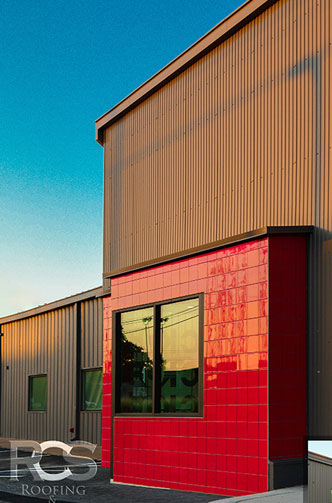 ---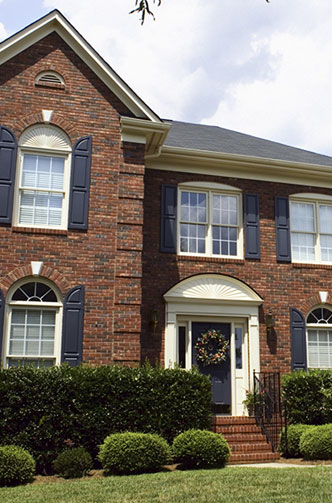 Residential Roofing
There isn't anything we haven't seen as a full-service roofing company, and it is our mission to create quality roofs that stand the test of time. While the lion's share of what we do is commercial roofing, we love taking care of our residential customers, too. Specifically, RCS Roofing & Sheet Metal works with specialty residential roofs such as:
Standing seam metal
Tile roofing
Stone-coated Steel
Composition shingles
If your specialty residential roof was damaged in a storm (missing or buckling shingles, roof leaks, damaged gutters, etc.) and either needs repairs or requires a full replacement, give RCS Roofing & Sheet Metal a call. We offer the same top-notch service to our residential customers, including free inspections, leak repairs, gutter repairs, and more.
---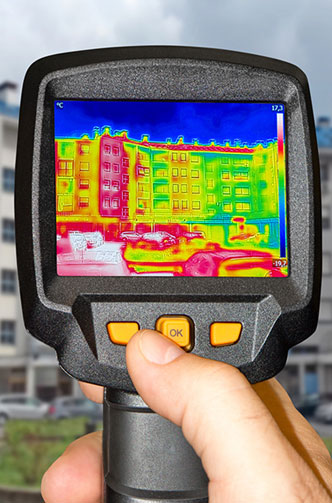 Additional Services & Benefits of doing business with RCS
•  Thermal camera inspections
•  Metal wall panel fabrication and installations
•  Haag Engineering certified for roof inspections and storm damage inspections
•  We can act as a general contractor
•  Weather sealing and Energy-saving consultations
•  New construction
•  Clean up and haul away services
•  Final inspection (including from manufacturer) & warranty
Call RCS Roofing & Sheet Metal Today!!
If you need a commercial roofing company, call RCS Roofing & Sheet Metal today for your free commercial roof inspection. Even if you haven't suffered any storm damage, every roof needs to be properly maintained or replaced over time. Having a local roofer who can walk you through that process provides immediate peace of mind.
Our commercial roofing services come with a free inspection and a manufacturer's warranty. Call RCS Roofing & Sheet Metal today!!
CONTACT US
"They Are REsponsive, On Time, and Knowledgeable."
"RCS Roofing was recommended to me in late 2014 for roof repairs. They were responsive, on time, knowledgeable about the work and efficient. Rico is courteous, always responds promptly, is very knowledgeable about the various roofing systems and he offers suggestions for the best most economical repairs. Rico's roof inspections are detailed with pictures and written recommendations for maintenance and repairs. I would not hesitate to recommend RCS Roofing for repairs or roof replacement."
BILL E.